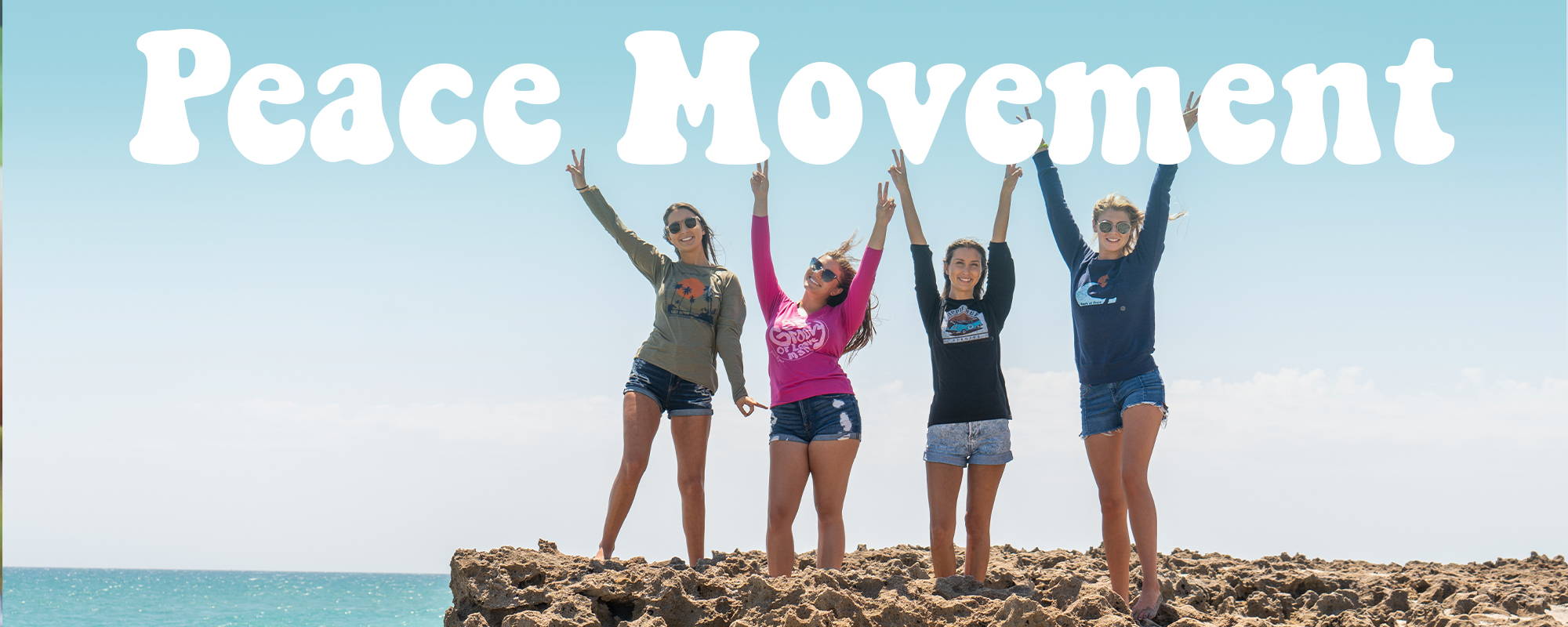 To bring peace to as many people as possible.
MAKING OUR VISION A REALITY
When you join you get a FREE copy my ebook, "HANG LOOSE" – A Peace Movement that Starts from Within. This is your roadmap. This drives the movement. True peace is peace of mind and my book shows you how.
ONE: Tell everyone you know about our Peace Movement and send them to our website.
TWO: Buy G.O.P. clothing so you are wearing the message of peace.
THREE: Buy G.O.P. stickers and hand them out to anyone and everyone.
OTHER WAYS WE SHARE THE PEACE AND LOVE
The Guru of Peace offers a clothing line, Hippie Hut Store, interviews, private consultations, podcasts, videos, music videos, social media, website, blog, seminars and in our daily lives where me and Mrs. Hippie offer peace and love spreading the word everywhere we go. Contact the Guru of Peace at info@guruofpeace.com to setup a interviews, speaking engagements or private consultations.

We are not a political movement. We are not activists. We are not angry. We are not protesters. We are not marching against violence or war. We are not pushing for climate reform. We are not expecting the world to change, the government to change, or anyone else to change. This movement is about you, as an individual. Only you can change. True peace is an individual experience.